RAVENNA HOMES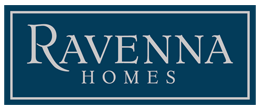 Location
9945 Barker Cypress Rd, Suite 250, Cypress, TX 77433
Contact
(832) 653-3604
Hours
Houston based luxury home builder in Towne Lake
After 10 years in leadership positions with one of the largest home builders in Houston, Stephen and Kenneth Najvar decided it was time to start their own home building companies, Ravenna Homes – for high end production homes & Bavaria Builders – for custom homes. But the two are more than just brothers; they're expert homebuilders with nearly 20 years combined experience.
Speaking of names … Ravenna Homes and Bavaria Builders were chosen as the company names for very sentimental reasons. It was in the quaint Italian town of Ravenna where Stephen and Kenneth's Texas born father, Jerry, and Scottish mother, Maeve, met for the first time. They were married a year later and moved to the southern federal state of Bavaria, Germany, and the Najvar brothers' legacy began. The couple moved back to the United States where Kenneth and Stephen were born, followed by 7 other siblings. It was from their parents and this large family where the brothers learned the values of honesty, integrity, loyalty, and hard work. At only 10 and 8 years old, respectively, the two started a lawn mowing business together, where their dad would watch them to make sure they learned how to do a quality job without 'cutting corners'. They continued this business thru their teenage years until going off to college.
The unwavering devotion to honesty, integrity, superior quality and innovative design are what make Ravenna Homes and Bavaria Builders two of the premier names in the industry.
Years later, they worked their way up to Division Presidents with one of the largest home builders in Houston, where they continued to work hard and foster the values they were instilled with. However, after a decade they still felt something was missing and in early 2013, the brothers joined forces again to start their own production and custom home building companies, where they could continue to honor those core values of honesty, integrity, loyalty and hard work they were raised with. Their father has since passed on, but his legacy continues in his children. So what better way to pay homage to the romance of the past and the promise of the future than by naming their companies after the memorable and meaningful places of Ravenna and Bavaria, where it all began for them over 50 years ago.